2020 Hyundai Venue near Johnston RI
View Inventory

Vehicle Overview
It's tiny - ever so tiny - but it's going to completely change the way you think of the hatchback and what type of performance they're capable of. It pleasantly rides about the world on a 99.2-inch wheelbase that is 5 full inches shorter than Hyundai's already small Kona. This is the SUV that will defy all of your expectations about hatchback-type SUVs and autos in general, because if you want a subcompact car, you're going to want to own the adorable Venue. Its striking appearance is, as Hyundai says, for urban adventurers that want to coast around the world, not dominate it.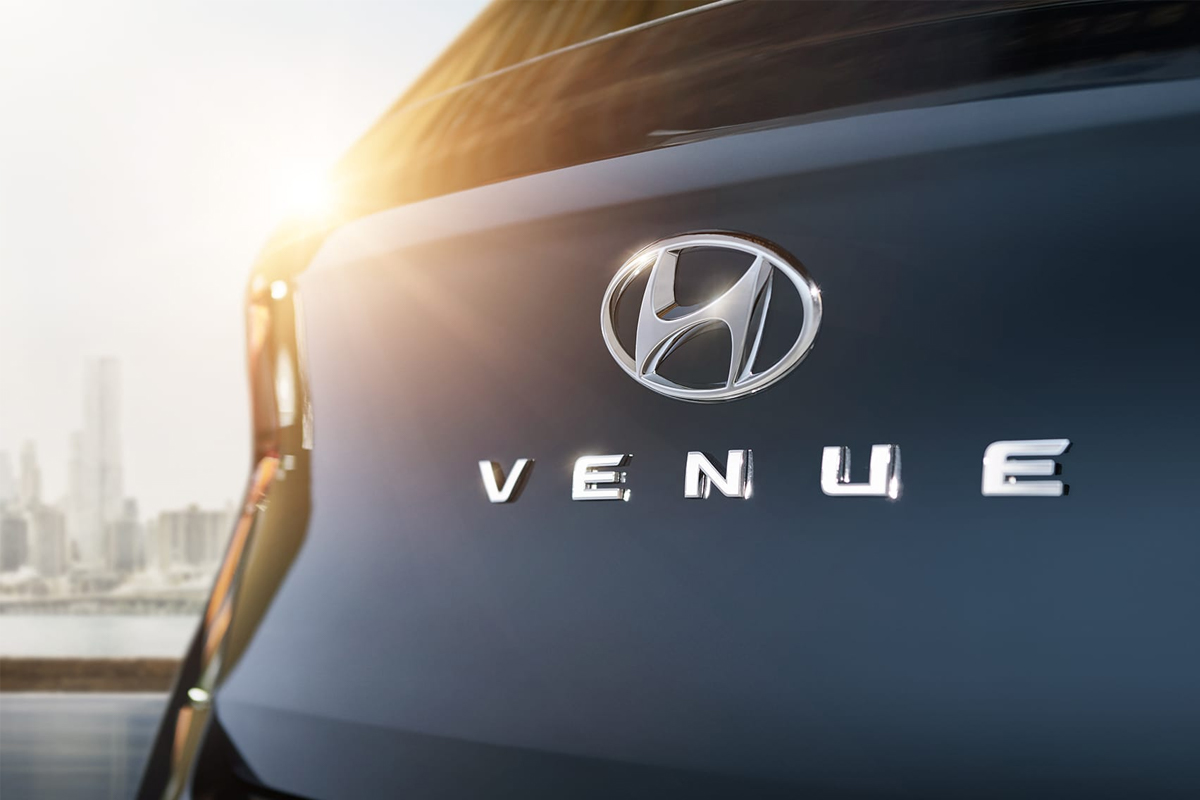 Exterior - 2020 Hyundai Venue
The exterior paint color will create the personality of your little Venue. You can choose from fun options like Green Apple, Denim, and Scarlet Red, for a true exterior "flavor" that will match perfectly to your personality. The 2020 Hyundai Venue near Johnston is one of the most compact hatchbacks in the world today, part hatchback but part SUV thanks to a more angular appearance that is visually striking and more powerful than its size would suggest. It's serving Johnston Rhode Island drivers with a sporty appeal that adds in a touch of sophistication. Those available 17-inch alloy wheels can really kick things up a notch in the style department, too.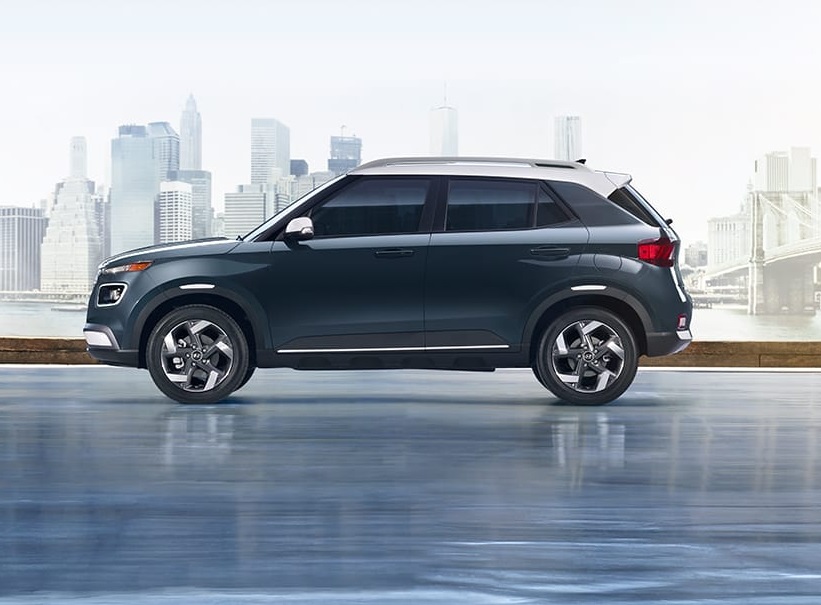 Interior - 2020 Hyundai Venue in/near Johnston RI
The interior is tidy, organized, and built to maximize the relatively small 31.9 inches of cargo space you'll have to take everything with you. Minimal is sometimes good, though, and the storage innovations are great. You have two-tone color options to spice things up on the interior, an 8" touchscreen infotainment center to command your world with, and ear 60/40 split fold-down seats to maximize your precious space. Every inch counts in a vehicle this compact, and the 2020 Hyundai Venue near Johnston is certainly compact in the most drastic sense of the word. It never feels small on the interior, though, thanks to high tech features and a robust array of infotainment options. Alexa will be your guide to your Venue, providing a constant connection and way to remotely control your vehicle.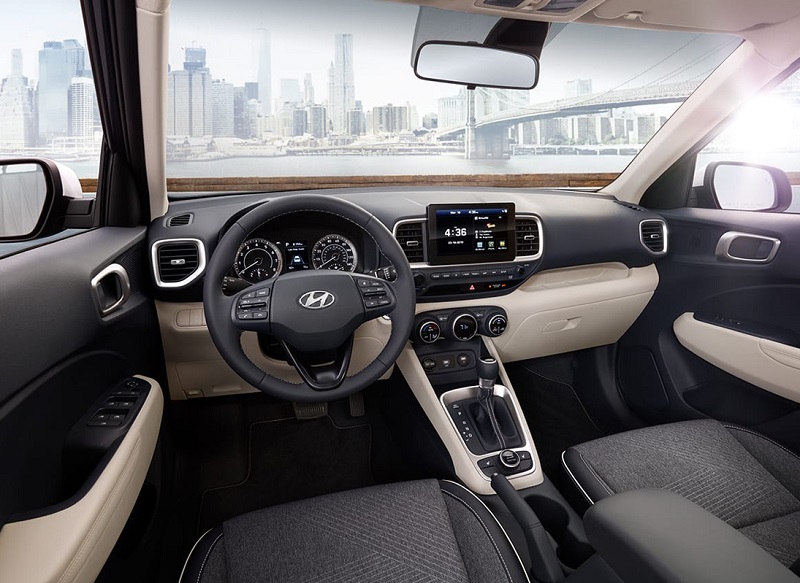 Mechanical - Hyundai Venue specs in/near Johnston
Imagine browsing over a 2020 Hyundai Venue near Johnston and finding out that it can come with a 6-speed manual transmission. You won't find many vehicles of this size that have that sporty addition thrown in. There's also a Smartstream IVT, or Intelligent Variable Transmission, available that will get the job done as well. It pairs nicely with the engine choice.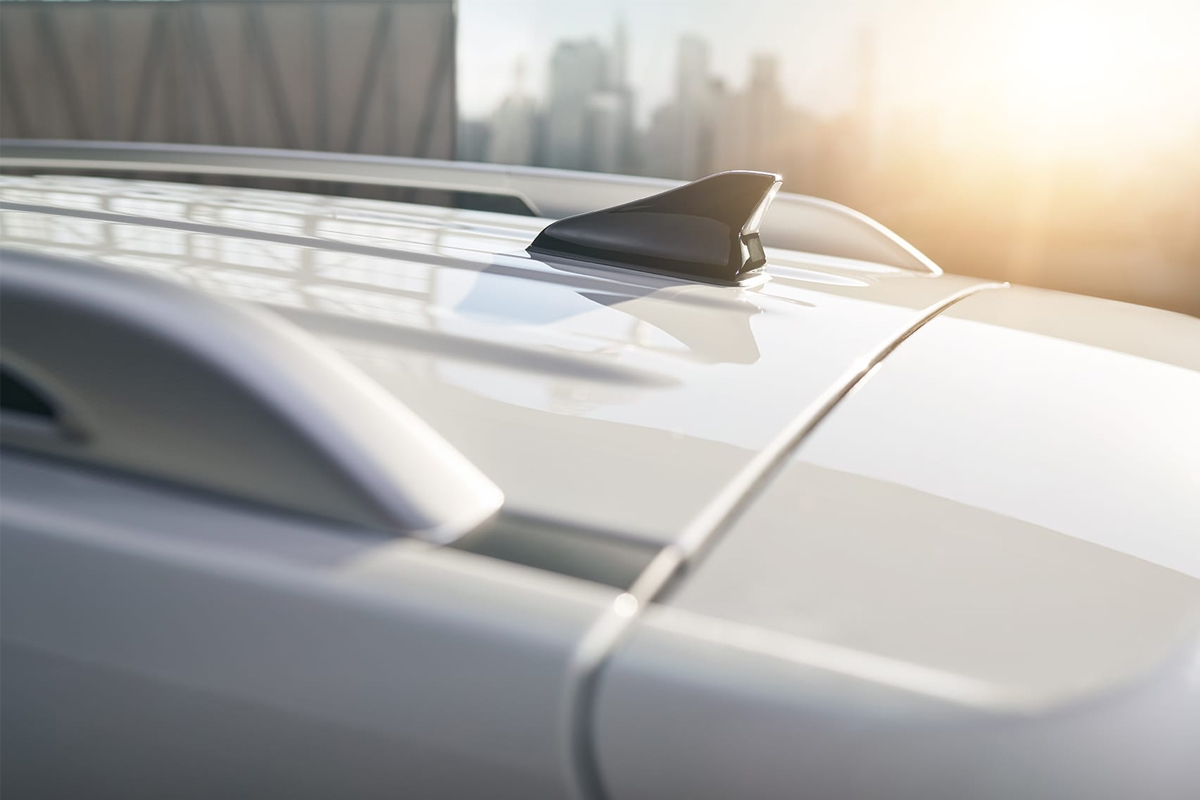 Powertrain - Hyundai Venue specs in/near Johnston RI
The engine option for the all-new 2020 Hyundai Venue is short and sweet: a 1.6-liter four-cylinder engine that powers out 121 horsepower. Considering the size of the 2020 Hyundai Venue, that horsepower number is both impressive and efficient. You're going to get a lot of kick out of this little car. Every trim is going to be front-wheel drive, so don't expect this one to throw in all-wheel drive to boot. That's asking a little too much, even for the 2020 Hyundai Venue.
Safety - 2020 Hyundai Venue dealer
Safety features are a must on vehicles of this size. And Hyundai delivers the all-new 2020 Hyundai Venue packed with safety features. They're serving Johnston Rhode Island drivers and passengers with Hyundai SmartSense, a suite of amazing active safety features that make you life easier and safer. Rear Cross-Traffic Collision Avoidance Assist, Lane Keeping Assist, and Driver Attention Warning are all thrown into the mix when you get a vehicle with SmartSense, so you can rest easy when driving this one. Blind Spot Collision Warning is also there as an available feature. Airbag systems are in place, and then of course, you've got many advanced systems on the interior of the vehicle via the infotainment system that will keep you more aware of your surroundings as you explore the world in your Venue. Automatic braking is thrown in with some of these features, giving you a good way to navigate busy urban areas with confidence. And Hyundai is sure to throw in safety packages for a bit extra to make sure that you get every feature and the kitchen sink with your Venue.