2020 Hyundai Sonata vs 2020 Ford Fusion - Rhode Island
View Inventory

Vehicle Overview
The large grill on the Sonata is one of its chief defining characteristics, the way you know that a Sonata is approaching you. Its SE, SEL, SEL Plus, and Limited trim levels are all here for the 2020 season, but do they match up well against the very popular in its own right 2020 Ford Fusion? That's what we're here to find out. People are excited about the many changes on the Sonata, its brand new engines, and exterior style, but what we're most interested in is finding out whether it's going to win the race against the Fusion in 2020.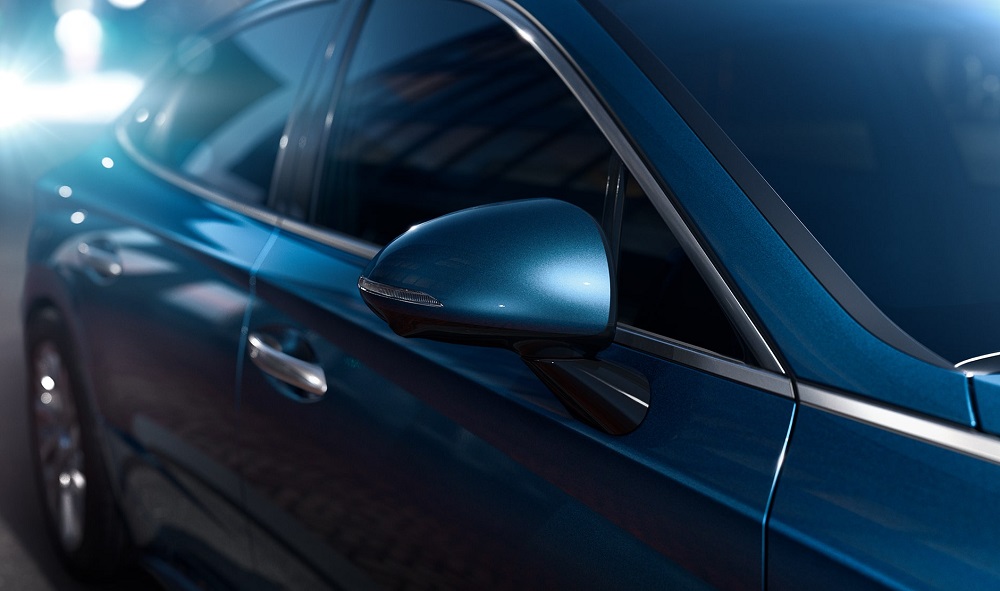 Exterior - 2020 Hyundai Sonata
The brand new Sonata features aggressive curves and sharp lines that define its style and character. It's difficult to explain a vehicle's personality, but the Sonata explains itself with beautiful exterior colors like Stormy Sea, Calypso Red, Quartz White, and Phantom Black, all sharp colors that convey the style that the designers intended. It's nothing ordinary and everything you'd expect from the designers of this popular sedan. Hyundai left nothing to the imagination, making every style choice a truly spectacular visual. Chrome accents are all over the Sonata's design, along with sharply angled headlights that are as artistic as they are functional. The Fusion remains the same in many areas, continuing to be adorned with that all too familiar "reliable" sedan look.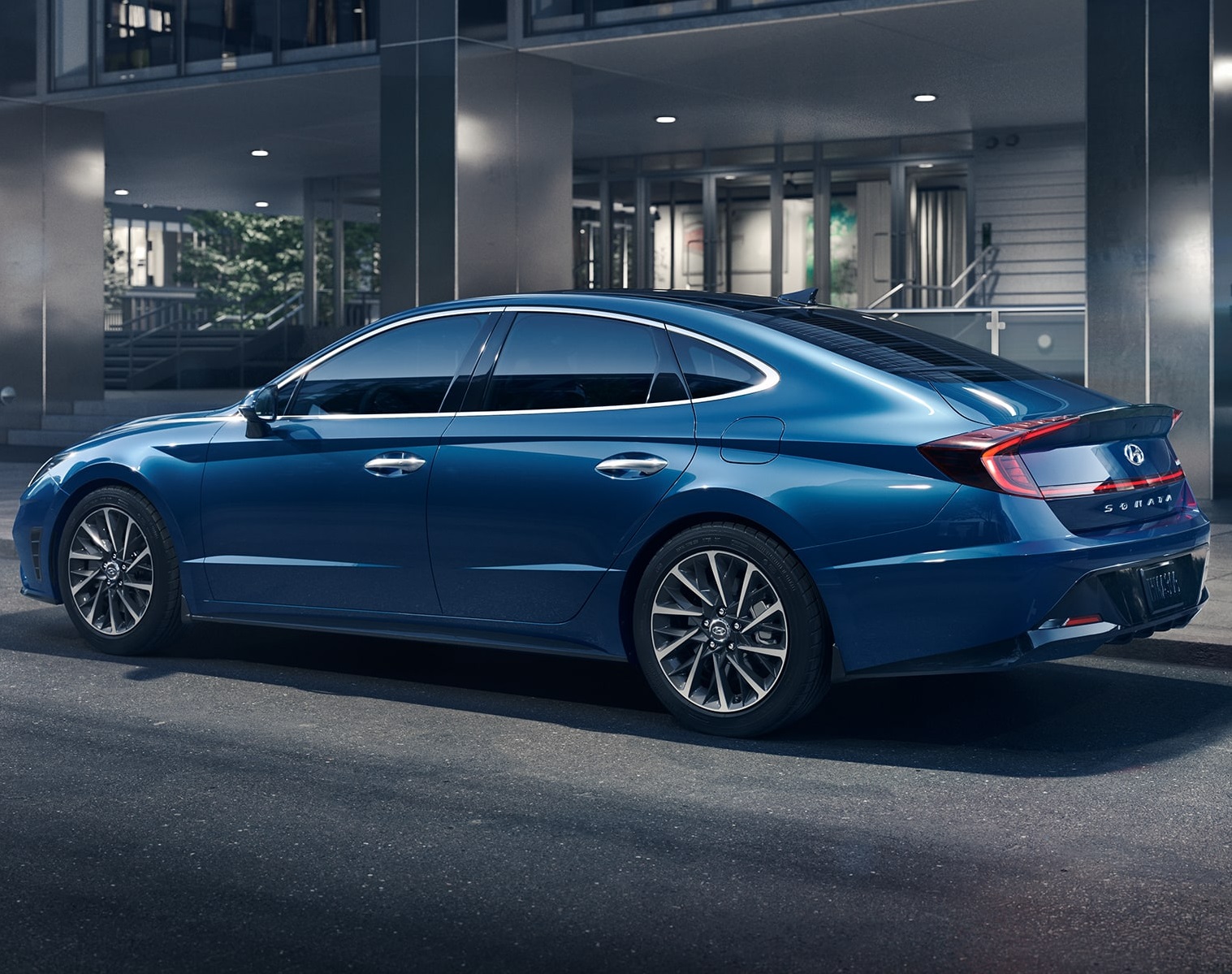 Interior - 2020 Hyundai Sonata in Rhode Island
The Sonata's interior technology is far and away better than what you will find in the 2020 Fusion. Hyundai popped a 10.25-inch touchscreen in that's compatible with Apple CarPlay and Android Auto, and they made their interior cleaner and more organized for easy access to all of your tech goodies. A panoramic sunroof is optional, but it's a fine addition to the interior and one that will make your Sonata all the more luxurious. Bringing a bit of the great outdoors into your Sonata (on higher trims) will truly bring an entire new flavor to your car. The Fusion, for its part, does have many nice interior amenities that make for a cozy environment, but for higher end choices, the Sonata is your car.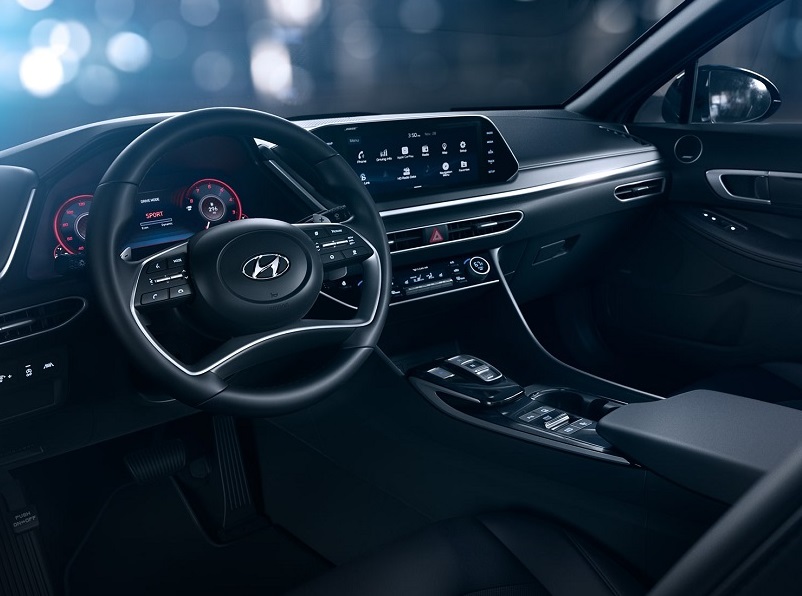 Mechanical - Hyundai Sonata specs in Rhode Island
The 1.6-liter turbocharged engine is rated at 191 horsepower and delivers an efficient stream of power to your Sonata. In addition, there's an 8-speed automatic transmission that eclipses the 6-speed automatic transmission of the Fusion. This distinct difference results in smoother transitions and an overall better handling experience on your Sonata. The Fusion itself has a standard 175 horsepower engine on its less expensive base model trim, so it doesn't match the horsepower of the standard Sonata engine, making for a higher engine horsepower for the base model Sonata. Granted, the Fusion can go higher, but if you're just looking for the base model, it's the Sonata that has greater starting power, plus a precise transmission that is ranked higher.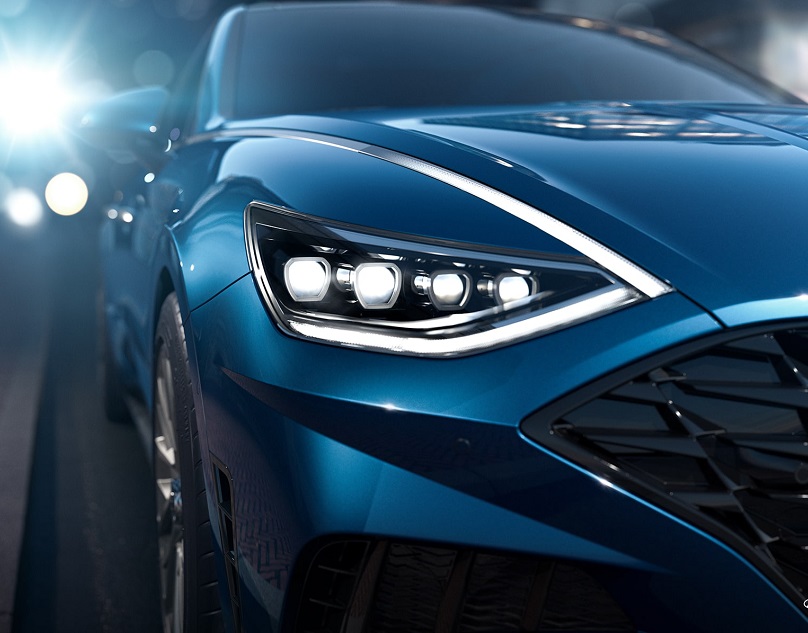 And in the winner's corner, it's the 2020 Hyundai Sonata. Well put together on the exterior, with sweeping changes to the exterior that make for a more imposing figure on the road. Its grille is undeniably powerful and aggressive, featuring many chrome accents throughout the exterior, something so many people prize. The Fusion is an attractive vehicle in its own right, though it plays it safer and fails to make a truly memorable impression on sedan lovers. Ford often leaves well enough alone on models that are on the way out, and the end of the Fusion has been rumored for years now. Its 2019 Fusion was an admirable effort, but it fails to really hold up to the Sonata's imposing physical presence, organized and squeaky clean interior, and base model horsepower. Not everyone is looking for a super powerful sedan of this nature, and Hyundai seemed well aware of that when they settled on the 191 horsepower rating. It's perfectly blended with the 8-speed automatic transmission for a superior driving performance. If you'd love to know more about the 2020 Hyundai Sonata, we're standing by ready to take your questions. And of course, we'd love to invite you down to have a test drive at our dealership as soon as you're ready! Just call to schedule.