View Inventory

Vehicle Overview
The sleek, bold new 2020 Hyundai Elantra improves upon Hyundai's formula in many ways, but does it stand up against the already memorable 2019 Ford Focus? That's the question we seek to answer by reviewing these two sedans head-to-head. 2020's Elantra is a whole new beast, with updated safety features, impressive new technology, and a rich, aggressive new look. It comes in your choice of 6 trims: SE, SEL, Value Edition, Eco, Limited, and Sport.
The attention grabbing thing about the number of trims is perhaps the fact that Hyundai took the time to create a Value Edition in the first place, offering you a virtual highlight reel of all the best features for an unbeatable price. Its Eco trim also testifies as to how much Hyundai thinks of its beloved Elantra, giving environmentally conscious people the opportunity to drive an Eco version of the Elantra. With so much going for the Elantra, can the 2019 Focus keep up? Let's see all the different areas where the Elantra appears to be surging ahead.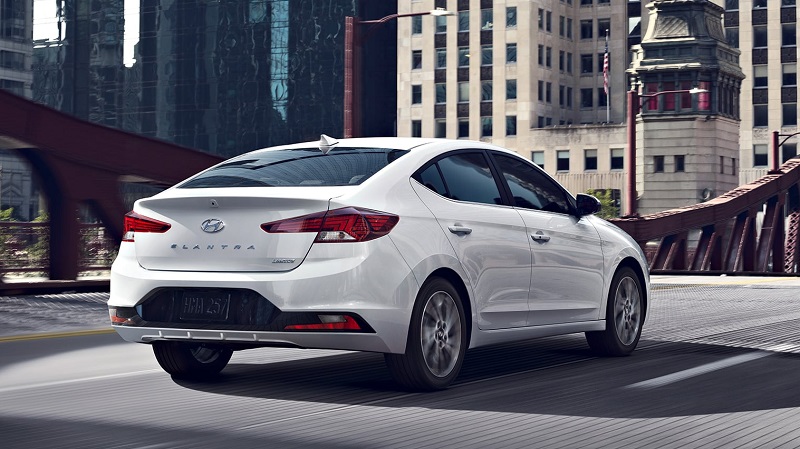 Interior - 2020 Hyundai Elantra in Rhode Island
Vehicles in this price range aren't necessarily expected to have luxury interiors, but that didn't stop Hyundai from going wild with the 2020 Elantra. A Power tilt-and-slide sunroof is standard on the top trim Sport and optional on the Limited. The Limited's premium 8-way power driver seat with power lumbar support allows drivers to kick back and enjoy optimal lumbar support and pure comfort while they're commanding the command chair. Heated front seats are standard on the top four trims, making for a true luxury experience you don't typically get from a vehicle in this price range. Altogether, it's a massive collection of comfort, legroom, headroom, and luxury options like a sunroof, along with hands-free liftgate offerings on higher trims. For convenience, for comfort, it's the Elantra that powers ahead of the Focus.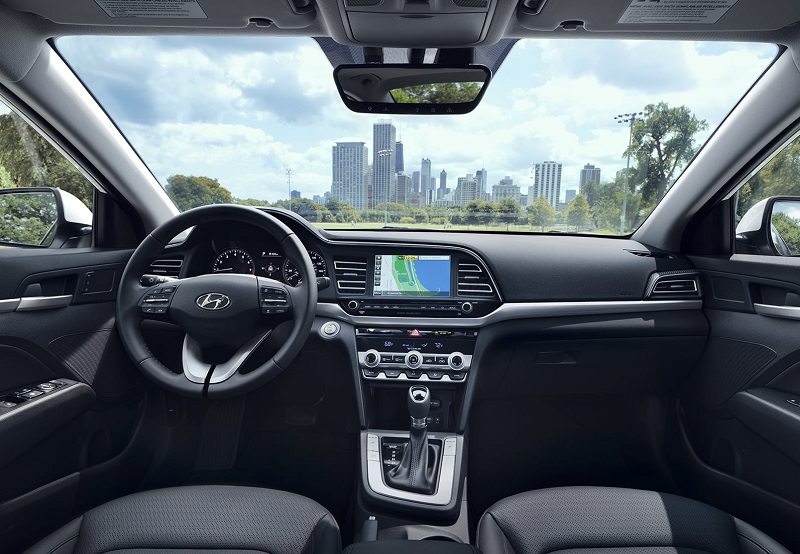 Exterior - 2020 Hyundai Elantra in Rhode Island
Style isn't always something that's tangible or measurable, but the new look of the 2020 Hyundai Elantra is well worth mentioning in comparison to the 2019 Focus. That's because when it comes to a car that's truly going to impress friends and stangers alike, the Elantra is something special. The Elantra's hands-free smart trunk release is a functional exterior feature that pushes it ahead of the Focus and comes on four trims (Value Edition, Eco, Limited, and Sport). When you really start looking into the style of both models, though, it's the Elantra that will catch your eye and win you over. Featuring a beautiful standard chrome front grille and full LED headlights on the two highest trims, you can make the Elantra look like a luxury sedan if you choose to. And in many ways, it is a luxury sedan. It's just a bit cheaper than you would expect for a luxury sedan, and there's certainly nothing wrong with that!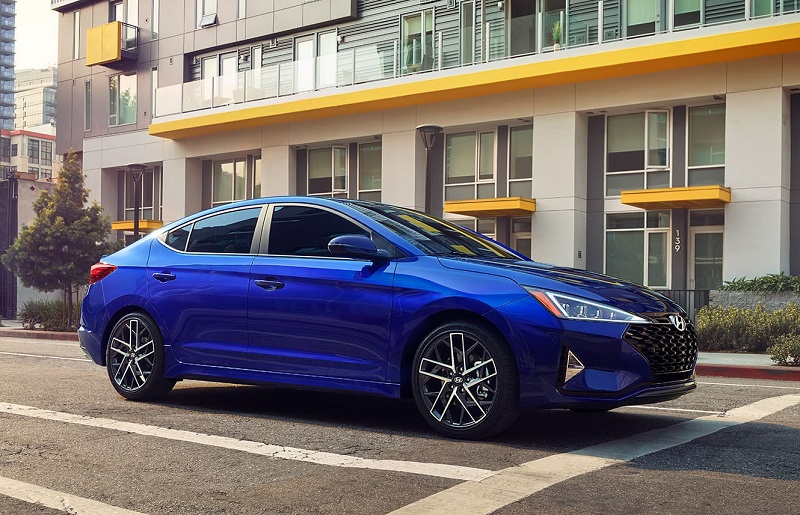 Powertrain - Hyundai Elantra specs in North Kingstown RI
The Elantra is far and away more powerful than the 2019 Focus. It also has a more diverse range of engines to go with its power. For example, there's a 2.0 Inline 4 cylinder engine option featuring 147 horsepower and 132 lbs-ft of torque. Not enough for you? There's a 1.6 Turbocharged Inline 4-cylinder engine that kicks out an impressive 201 horsepower and 195 lbs-ft of torque. Finally, there's a turbocharged 1.4 Turbocharged Inline 4-cylinder engine giving you 128 horsepower and 156 lbs-ft of torque. You won't find any of this power on the Focus, which is limited to between 84 and 180 horsepower. For added kick and efficiency, it's the Elantra you need to drive away in.
Safety - 2020 Hyundai Elantra dealer
Hyundai is world famous for their suite of safety features, and the Elantra is a Top Safety Pick favorite year after year. Don't expect 2020 to be any different. The 2019 Focus did its best to keep up with safety tech, but it's the Elantra that's handing out features like a Rearview camera with dynamic guidelines, standard brake assist, and a sturdy design with front and rear crumple zones. The Focus, for its part, has some nice safety features as well. You get electronic stability control and several other nice features, but the 2020 Elantra is light years ahead on safety. Most reviewers have agree on this point and continue to push the Elantra as the safer of the two vehicles.
Conclusion
Both the 2020 Hyundai Elantra and 2019 Ford Focus have similar price points, but only the Elantra comes out with the potential to be a virtual luxury car for thousands of dollars less than a luxury car. It features options like a sunroof and hands-free smart trunk release, along with a legion of safety features that any modern vehicle should have. Add to that an appealing style and terrific powertrain, and you've got a winning combination. The Focus has been on its last legs for years, as people have shifted to different brands in this price point. Among the best of this class is the 2020 Hyundai Elantra, a vehicle you simply must drive to believe. If you're interested in learning more about the clear winner - the Elantra - please give us a call today and schedule a test drive. We believe you'll see that the clear choice between these two intriguing vehicles is indeed the Elantra. It might just be your next vehicle.