2019 Hyundai Tucson vs 2019 Nissan Rogue - Rhode Island
View Inventory

Vehicle Overview
The dealership serving North Kingstown Johnston Warwick RI knows that many customers could use an compact SUV in their lives. They know consumers love to feel the stability of something with a strong foundation, and they know compact models can provide that without being too bulky. Tarbox Hyundai has two highly rated models on the lot that you may want to consider test driving. The Hyundai Tucson and the Nissan Rogue are two options that you have if you're looking to purchase something in the compact SUV category. Here's a comparison of the two models for you to review.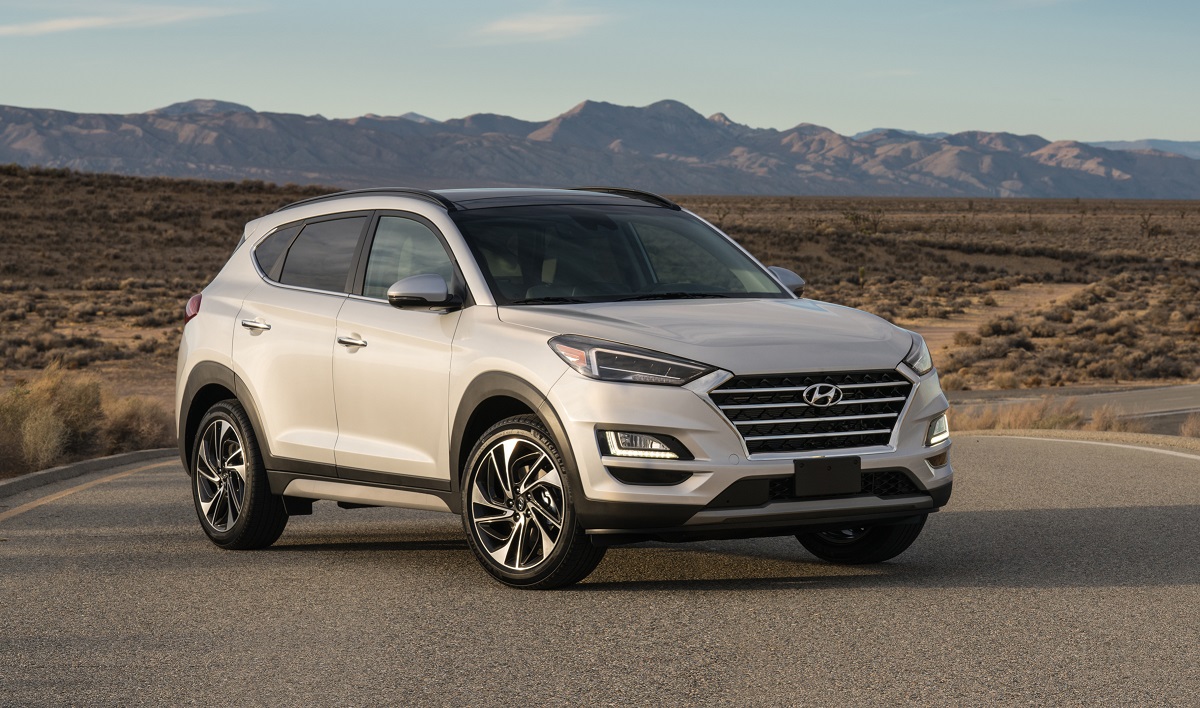 Performance - 2019 Hyundai Tucson
The next factor you'll want to explore is the performance of the vehicles and the amount of speed and power you can get from them. The 2019 Hyundai Tucson comes with a few choices for you depending on your budget and what you need to succeed. The base model comes with a 2.0-Liter motor that will give you 164 horsepower. The highest graded model will give you up to 181 horsepower. The 2019 Nissan Rogue's motor is only capable of giving you 170 horsepower, which is shy of meeting the Tucson's performance levels. The Hyundai Tucson is the winner in the performance area, so you should choose it and make yourself a winner. Contact the area dealership to take a test-drive in it as soon as possible.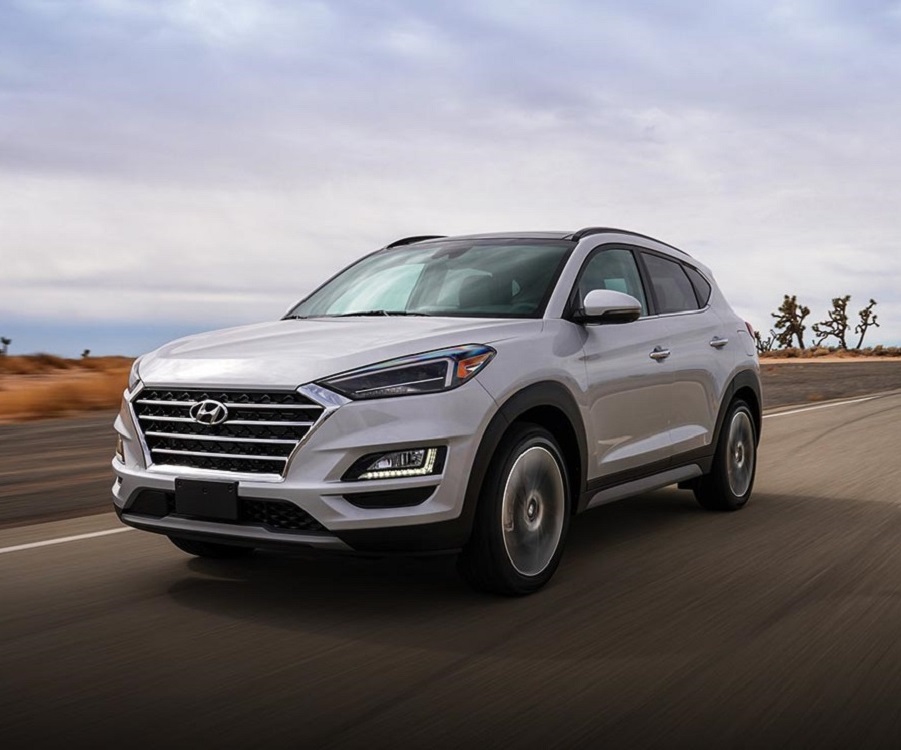 Safety - 2019 Hyundai Tucson in/near Rhode Island
Safety features are some of the most important features in a vehicle. It's natural for you to want yourself and your passengers to feel safe at all times, and you will if you select the Tucson. The Tucson received a four-star rating out of five stars for its assortment of safety features and protective tools. Some of the features on the list include features such as the Traction Control, Lane Departure Warning and Lane Keep Assist. Lane Departure Warning and Lane Keep Assist are two features that will help keep you in line, so to speak. They alert you if you are drifting out of your lane, and then they guide you back into it. Traction Control is something that keeps your wheels glued to the ground so that you always have a high level of stability.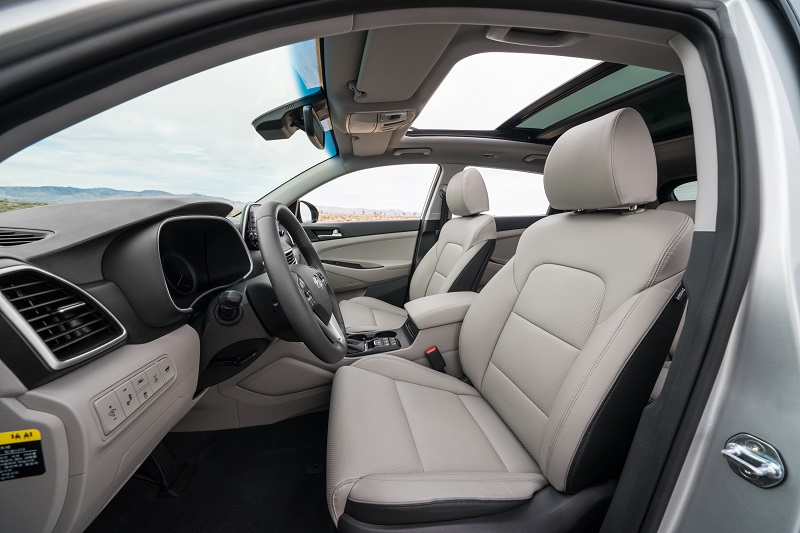 Pricing - Hyundai Tucson specs in/near Rhode Island
Car shopping includes making a choice that's beneficial to your finances and economic situation. Thus, you'll want to purchase the model that gives you the least amount of stress in that area. You can pick up a Hyundai Tucson for as little as $23,200 for the base model. The 2019 Nissan Rogue is a little more expensive and has a starting amount of $24,920. Your best financial move is to purchase a Tucson. Tarbox Hyundai serving North Kingstown Johnston Warwick RI has one for you.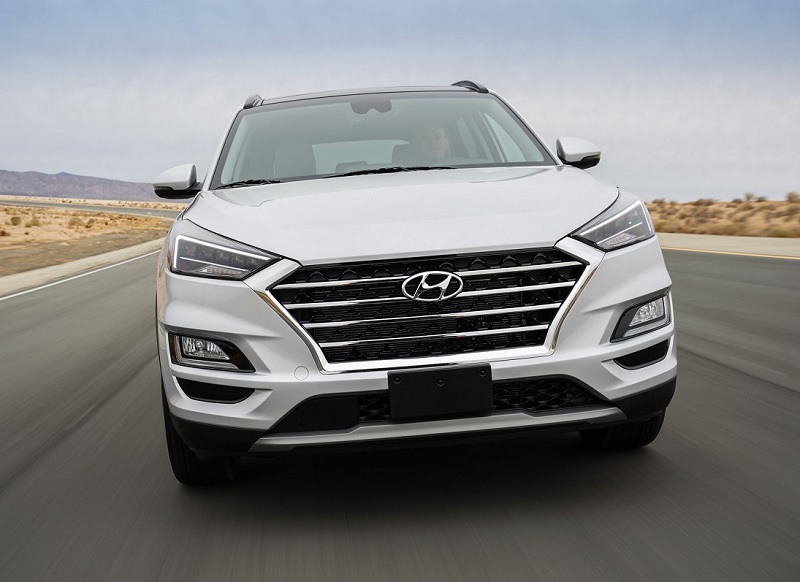 Reliability - Hyundai Tucson specs in/near Rhode Island
The reliability score is one of the most vital numbers that you can review when you're making a purchasing decision. That's because it tells you how long you can expect to have a wonderfully functioning vehicle in your life. The scale runs from one to five stars with five being a perfect car that you can count on for the duration. The Tucson scored four out of five stars for its reliability. The Rogue only scored three points, which means it offers only mediocre reliability. You'd be better off investing in the Tucson, so we recommend that you do.
Safety - 2019 Hyundai Tucson dealer
The Hyundai Tucson is the number one choice between these two amazing options. You can schedule your appointment now to take a nice long ride in one and gauge its performance and features. Salespersons are on standby so that they can help you find the right trim for your lifestyle. You can call today by telephone or complete the company's online form to express your interest.