2019 Hyundai Tucson vs 2019 Ford Escape - Rhode Island
View Inventory

Vehicle Overview
Hyundai described the 2019 Hyundai Tucson has smart, modern, and athletic, a description that fits the attitude of this IIHS 2019 Top Safety Pick. While it's obvious that the 2019 Tucson advanced the evolution of the model heartily, did it live up to the standards of one of its chief competitors (the 2019 Ford Escape)? That's what we're here to find out today, as we take a look at one of the most exciting SUV matchups of the year. Our take on it is based on the qualities of both models, on their exterior, interior, mechanical, and powertrain qualities, and of course you can't leave safety out of the equation either. The winner clearly has to have a supreme safety system that is at least as good as everything else on the road, with modern driver-assist features and rear camera systems to help guide the way down the road.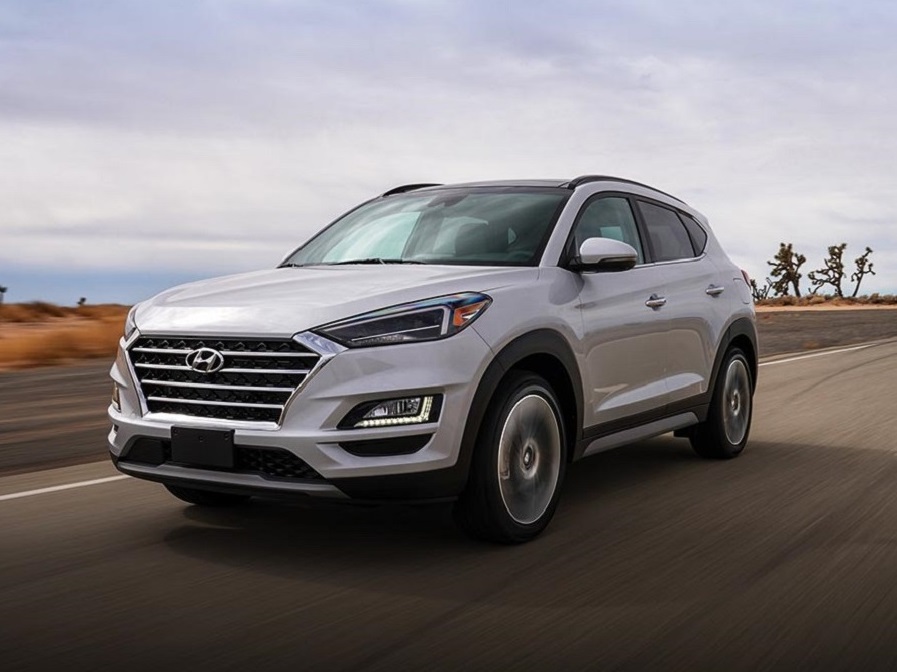 Exterior - 2019 Hyundai Tucson
You can argue that exterior is one of the only subjective categories of SUVs. What you like in the exterior of any vehicle is mostly your personal taste. Does it offer the color of vehicle that you want? Are the headlamps shaped appealingly, according to your personal sense of taste? How about the tire options? Do they live up to your standards? In our opinion, the exterior options on the Tucson far outweigh those of the Ford Escape. It's simply a better looking SUV.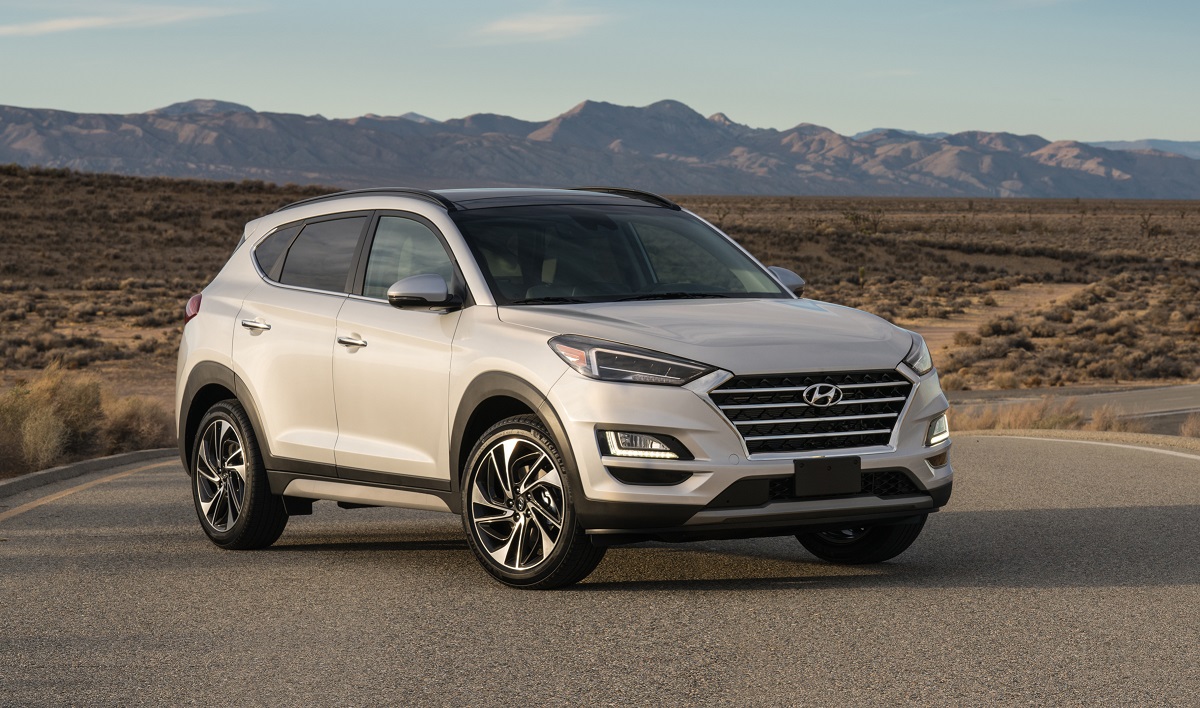 Interior - 2019 Hyundai Tucson in Rhode Island
The interior is more than just leather seating surfaces and comfort. You want things inside your vehicle that excite you, that make you want to spend time traveling in it, seeing the world. For its part, the Escape offers nice touches on the inside, but they don't quite live up to the standard of the Tucson. For example, you get dual zone automatic climate control in your Escape, but the Tucson offers you the same thing, plus it gives you a defogger feature and CleanAir Ionizer for a crisp, refreshing air quality that you won't find in the Escape.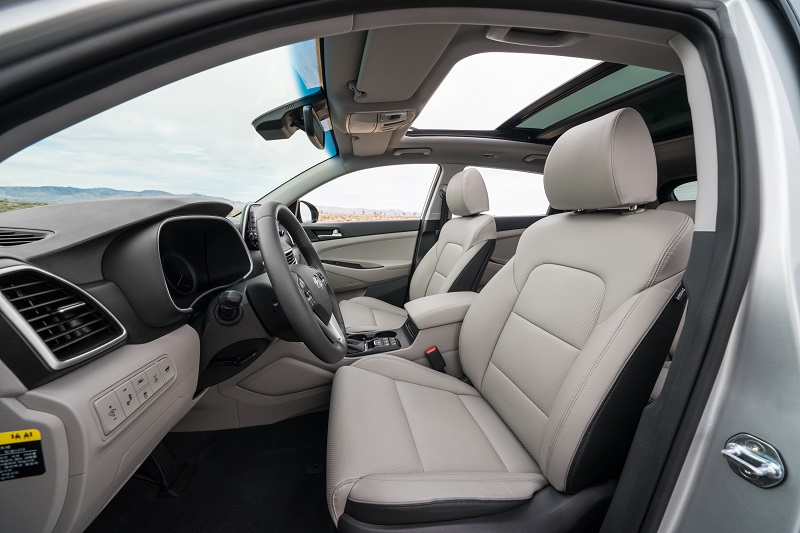 Mechanical - Hyundai Tucson specs in Rhode Island
Room to breathe is important as your traveling, and having to be elbow to elbow with other passengers can often make for a frustrating traveling experience. This is one reason that we're giving the thumbs up to the Tucson as well, as it has a greater interior passenger volume than its counterpart. You get a robust 102 cubic feet of passenger volume in the Tucson, while the Escape gives you a significantly less 98.7 cubic feet of total passenger volume. Will this little bit make a big difference? Our opinion is that yes, you need to have that extra space to truly enjoy your ride, whether you're in the front or second row. You don't want to have to share too much of your valuable space with your fellow travelers. Many of our customers will appreciate the additional passenger volume and side with the Tucson. That's our take on that!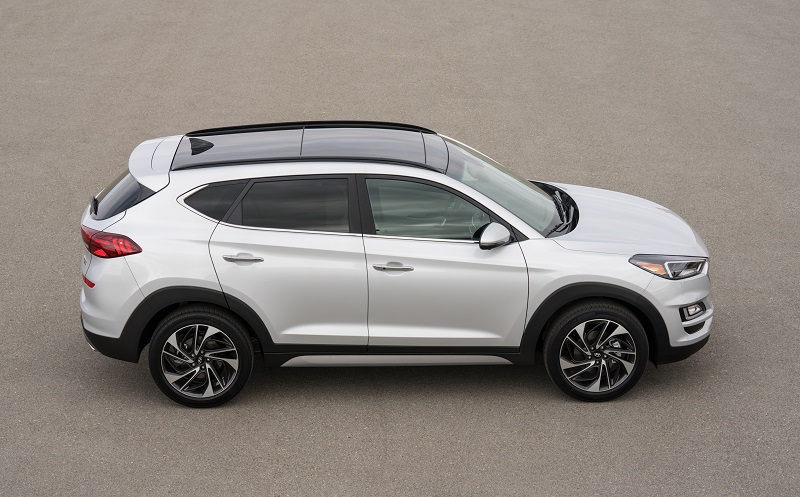 We're very proud to give the 2019 Hyundai Tucson the attention it deserves by branding it the very narrow winner in this close matchup. Going head to head with the Escape is never easy, as it's one of Ford's most highly beloved SUVs. It has superior technology in many respects to all but the finest of SUVs, and our dealership ranks the 2019 Tucson one of those rare few SUVs that can keep up with, and even surpass, the Escape in terms of interior comfort. And it's really the interior and exterior that often mean the most to people. You want an SUV that looks great and feels great to travel in, two things that we feel the Tucson does noticeably better than the Escape and many of its other competitors. It's an SUV you can feel at home in, make memories in, and control with ease, as it gives you a very perky, but smooth, drive. It's not over or underpowered in any way, giving you a smooth middle of the road option that's ideal for families. If you want to learn more about the winner of this matchup, we happily invite you to call us today and schedule a test drive of the amazing 2019 Hyundai Tucson. Hyundai really put a lot of love into this one, and you can take it home with you today. Call to make this your next family SUV.