2019 Hyundai Elantra vs 2019 Nissan Sentra - Rhode Island
View Inventory

Vehicle Overview
The 2019 Hyundai Elantra is a 2019 IIHS Top Safety Pick, but there's a lot more to the Elantra than just unparalleled safety systems.The 2019 Hyundai Elantra has a completely redesigned exterior, with a brand new hood design and front fascia that's the epitome of contemporary automotive style. It's bolder. It's more precise. And it really makes an impact to look at. For its part, the 2019 Nissan Sentra does its best to keep up, and it has many worthwhile features that we'll admit to in this comparison.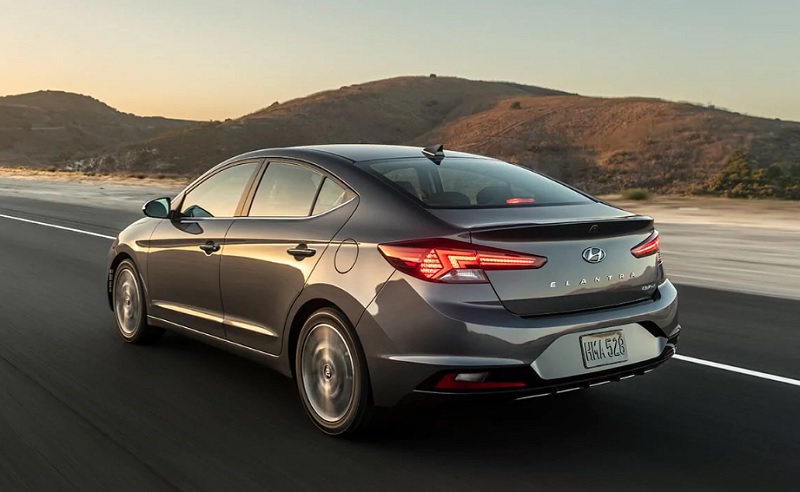 Exterior - 2019 Hyundai Elantra
Appearance is one of those dimensions of a vehicle that you can argue all day long. To some degree, it's subjective. You could even argue that it's completely subjective. However, with so many exterior upgrades to the Elantra, we would be doing it a disservice if we didn't point out that it's the sharper of the two vehicles. It comes with big, bold 17-inch alloy wheels, Dynamic integrated LED Daytime Running Lights, and a Chrome front grille design that as sophisticated as it is fun. It's like the Elantra grew up overnight and packed on the premium style features to help it get out there and look great with the best of them.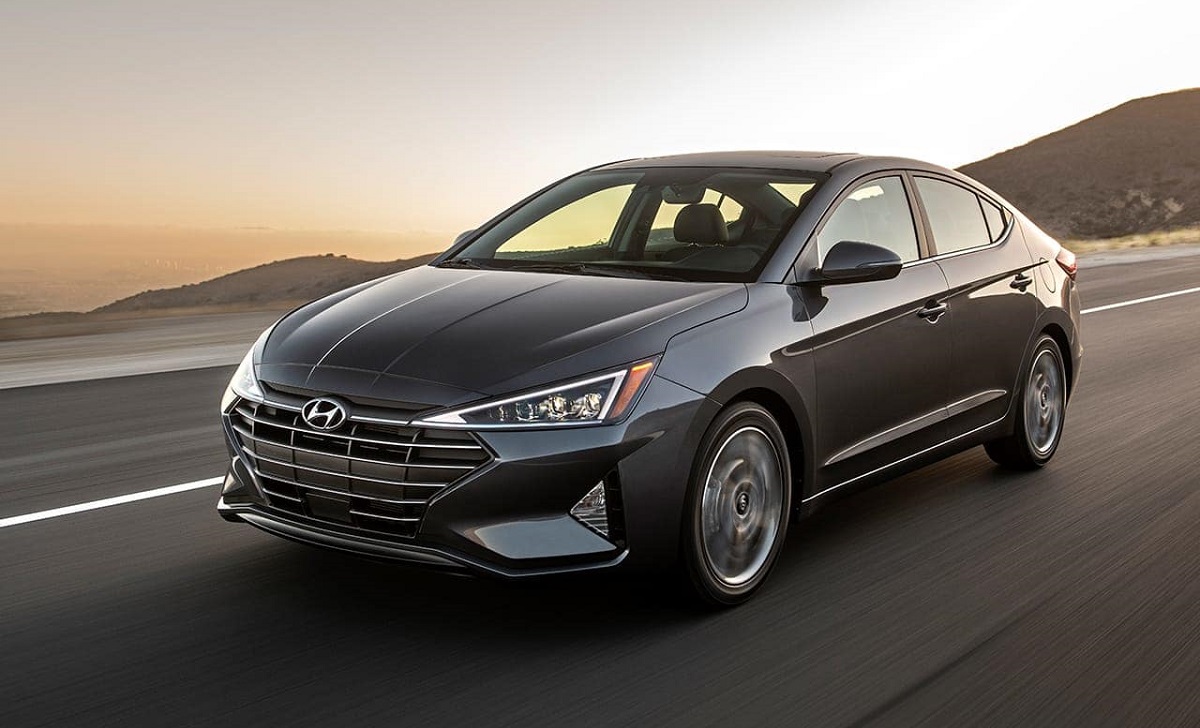 Interior - 2019 Hyundai Elantra in/near Rhode Island
If you love to take those long drives on your days off, then it's the Elantra you'll want to get. It narrowly edges out the Sentra on highway gas mileage: 36 to 35 MPG on the Sentra. Remember, too, that with additional power to the wheels on your Elantra, you'll probably want to hit the highway in this one very often. It's a pleasurable driving experience that the Sentra just can't quite live up to. And highway miles are important to most of us, so it's the Elantra that's serving North Kingstown Johnston Warwick Rhode Island drivers with more efficient highway gas mileage.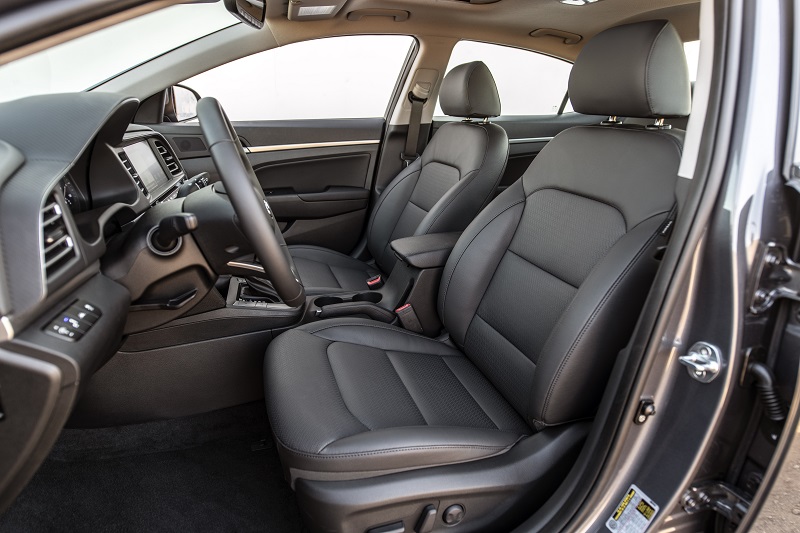 Mechanical - Hyundai Elantra specs in/near Rhode Island
Both the Hyundai Elantra and 2019 Nissan Sentra have a tight race here on horsepower, but it's the Elantra that comes out ahead. When you buy the Elantra, you'll get a 2.0L engine that gives you a more robust 147 horsepower (compared to 130 horsepower for the 2019 Nissan Sentra). Torque is a big deal to most drivers as well, and it's the Elantra that comes out ahead: 132 lbs-ft. of torque to only 128 lbs-ft. of torque on the Sentra. For the more efficient powertrain, with more power being transmitted to your wheels, you need to buy the Elantra from Tarbox Hyundai.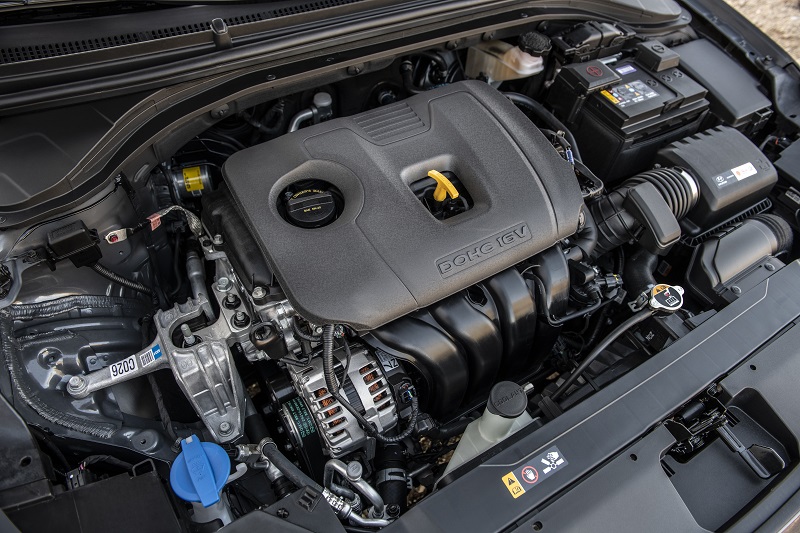 Results - Hyundai Elantra specs in/near Rhode Island
It's a tight race, and we admit that! Nissan is no slouch at making a great mid-size car. Despite being a formidable opponent, we think that the 2019 Elantra handles itself quite well against the Sentra, and in our humble opinion, it's the Elantra that runs away with the race. Not only does the Elantra have the more potent powertrain, but it also packs on the style points thanks to exterior redesigns and upgrades. Throw in the highway mileage efficiency, and you've got the ideal car to head out in for a long road trip. Of course, it's just as beautiful going to the office for the day, too. If you want an elegant mid-size luxury sedan that doesn't break your piggy bank, please consider the Hyundai Elantra in 2019. We're certain that you're going to want to make this your brand new vehicle after you take it out for a test drive. It comes in many different trims: SE, SEL, Value Edition, Eco, Sport, and Limited. Each of those trims focus in on a certain aspect of the Elantra's strengths, from the power of the Sport to the sophistication and all-out elegance of the Limited.
Safety - 2019 Hyundai Elantra dealer
CONTENT